A Review of the Leesa Mattress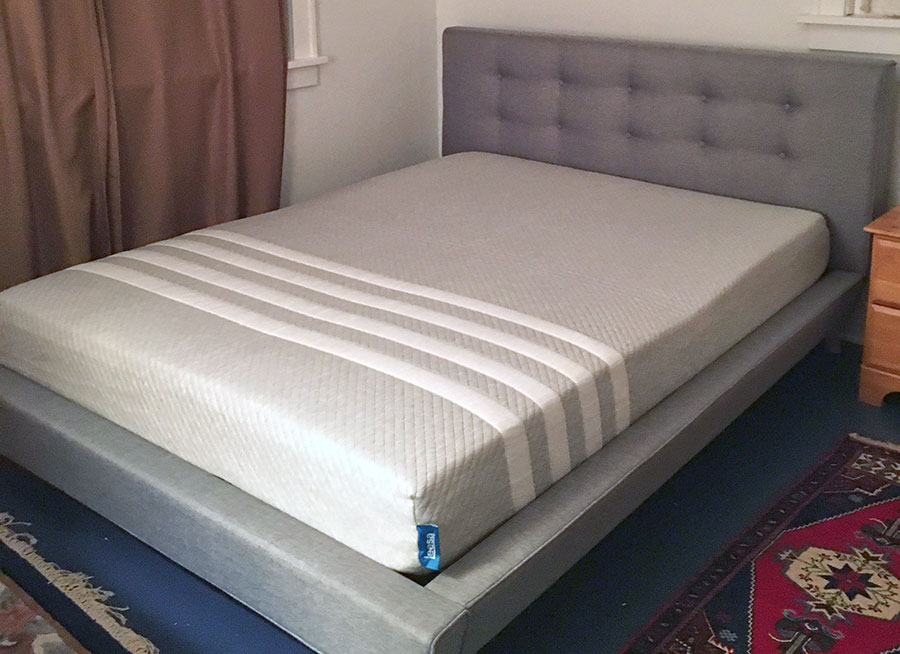 About a month ago, my wife and I were in the market for a new mattress and we were curious about the many startups that sell mattresses directly to consumers online. We'd heard some really good things specifically about Leesa, a direct-to-consumer company that makes just one mattress.
Leesa claims their 100% American-made mattress will adapt to all body shapes and sleeping styles and can be the right fit for almost everyone. After doing some research and learning that Leesa has free shipping and a good return policy, we decided to try it out.
First impressions
At first glance, the mattress stands out with a 4-striped cover that looks modern and attractive. The polyester covering is padded and very soft. Just out of the box, the mattress needs at least 24 hours to fully expand and air out. It will also have a strange chemical smell when you first take it out of the bag. I found that this smell went away after just a couple days.
What surprised me most about the Leesa mattress was how firm it was. Because it's entirely made of foam, I expected an overly soft, sinking-in-quicksand feeling but it definitely doesn't feel that way. Somehow it strikes a perfect balance between a firm and supportive sleeping surface and one that is also soft on pressure points.
Inside the Mattress
Unlike many memory foam mattresses, the Leesa mattress is not made up of just one type of foam throughout. Instead, it is a combination of three distinct foam layers that each offer different benefits.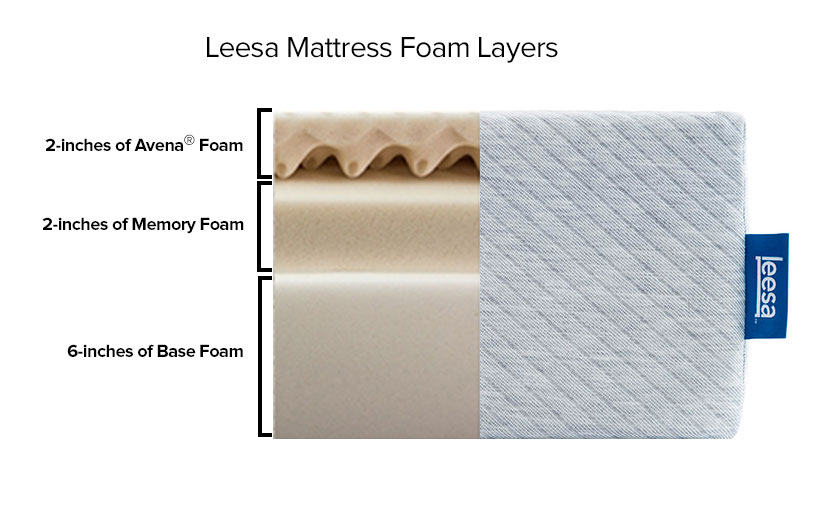 The first foam layer in the Leesa is made from two inches of Avena™ foam. Avena™ is specifically designed to allow air-flow through the mattress to prevent overheating.
The middle layer is made of two-inches of traditional memory foam which you can definitely feel underneath the surface. This layer is intended to shape to your body and provide pressure point relief.
The final layer is 6-inches of core support foam that's purpose is to add durability and structure to the mattress. I assume that this is the layer that makes the Leesa feel incredibly solid and supportive.
Conclusion
All in all, my wife and I couldn't be happier with our new Leesa mattress. We both feel it's the perfect mix of support and softness. It also doesn't hurt that it has an attractive overall design and, at right around $800, it's not terribly expensive. I highly recommend you try one out. You can get $75 off a Lessa with this coupon.