Buying a House in Portland
After nearly 6 months of looking, my wife and I finally bought a house in Portland. We physically toured more than 70 houses, put in 13 offers and looked over hundreds of listings in nearly every neighborhood in the city. I thought it might be a good time to reflect on the process as we are just settling into our new home.
Where we looked
My wife and I have lived in the Portland area for a long time, and while we preferred Northeast, we were both open to looking at houses in many of Portland's neighborhoods. Below is a map of all the houses we toured.
Qualities we valued
Shortly after touring each house, we made sure to take notes on the things we liked and things we didn't. This was invaluable as it helped us reflect back on houses we saw and narrow down our search based on what we liked. Below is a quick look at the frequency of words used in these pros and cons lists.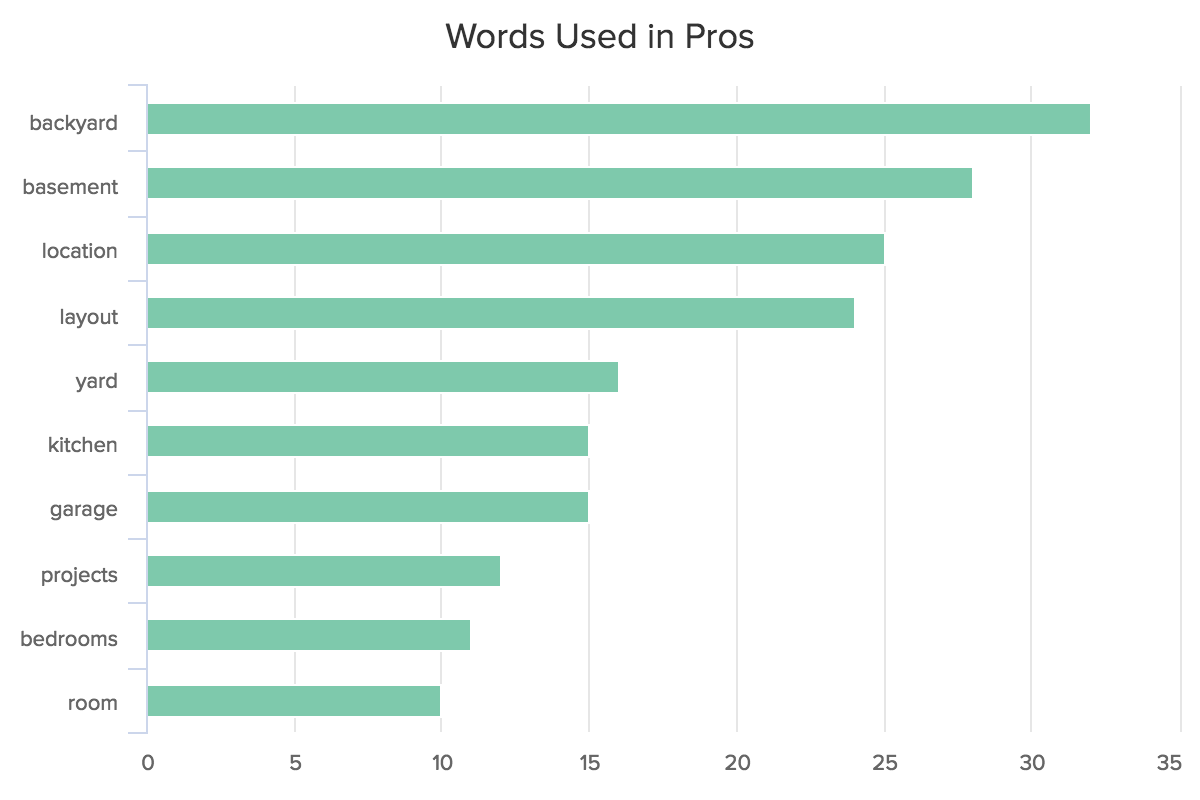 When it came to positive things, we mostly noticed houses with large yards, nice looking basements, and good overall layouts. We also paid a lot of attention to the surrounding neighborhood.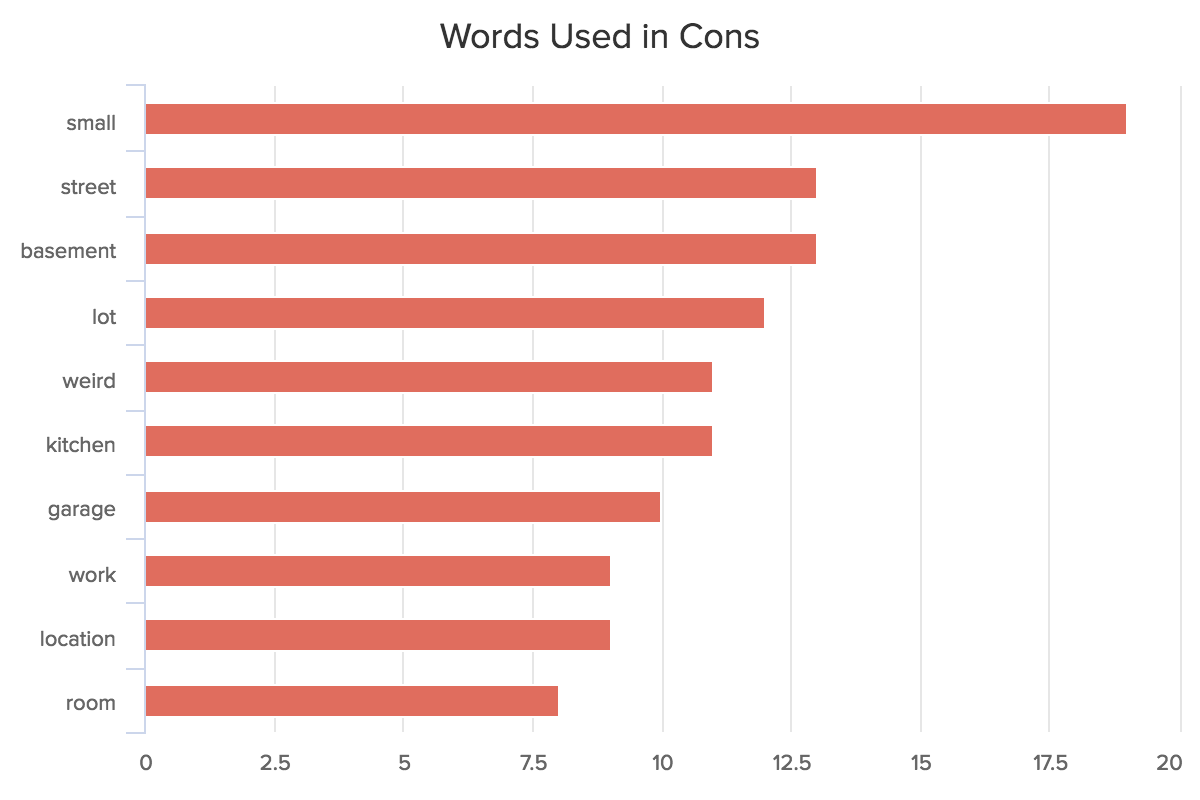 On the negative side, we were most turned off by lack of space, proximity to a busy street and weird basements.
The Competition
Shortly after putting in our first offer, we had to adjust our price range significantly. List price means very little in this market and most seller's agents strategically price homes low to drive up competition. We knew that houses were selling for over list price but I just don't think we realized how much over.
Summary Statistics
| | |
| --- | --- |
| Total Houses Toured | 72 |
| Houses That Sold Over List Price | 68 |
| Average Sale Price (Amount Over List) | $46,422.00 |
| Average Sale Price (As Percentage of List) | 112% |
| Highest Sale Price (Amount Over List) | $115,050.00 |
| Highest Sale Price (As Percentage of List) | 132% |
These stats show how crazy the Portland market is. Many of the houses we offered on sold from $40k to $80k over list price. The only houses not selling for over list seemed to have serious problems discovered during the inspection process.
Lessons Learned
Track the houses you see. This can be tedious but it's the best way to be able to make an informed decision when it comes time to write an offer. Also, it lets you spot interesting trends in the houses you like.

Take a class. If you're a first-time homebuyer, the Portland Housing Center offers a fantastic class that will help you get your head around the entire process. I highly recommend it.

Be realistic. The housing market in Portland is extremely competitive. Be ready to dedicate months to finding a house and even then you may come up empty-handed.

Don't get desperate. Don't do something dumb like waive your inspection or pay more than you think the house is worth. Not buying a house is better than overpaying or opening yourself up to a high-risk situation.

Don't do a free rent back. We agreed to a 30-day free rent back for the sellers when we bought our house. It was frustrating and stressful. In hindsight, we probably wouldn't have agreed to pay for our house while someone else lived there.