Recreating the Windows BSOD
I thought it would be fun to recreate the iconic Windows Blue Screen of Death (BSOD) in Photoshop. I found the classic DOS system font and was able recreate a pixel-perfect BSOD image using it.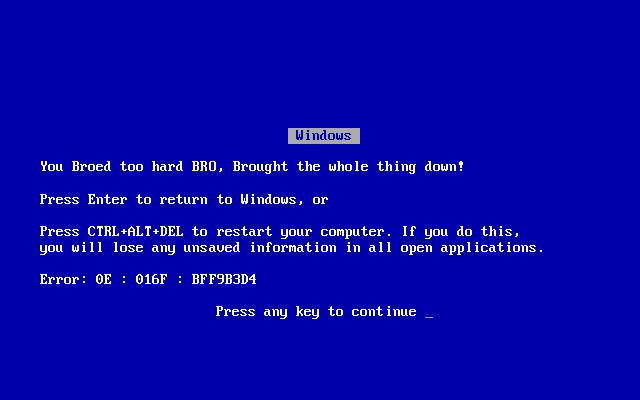 You can see a rendering of the classic BSOD in all it's pixelated glory here and download the font and psd file below.